SG is super excited to bring you this, our next set of musical masterpieces. This week you'll find some cool songs that were initially made for television cartoons. These songs (Joe Cool & Me and My Arrow) have been on repeat in my head all week long. So, whether you're sitting  at your desk with your earbuds on, or you're at home listening on your hi-fi stereo, or even if you pop it on your iDevice for your ride home later, remember who brought you these wonderful audible gems.  SG of course. Enjoy. Share. Repeat.
Podcast #38 comprised of these warm, witty, amiable, good natured, humorous, and playful tracks:
Blitzen Trapper – Stolen Shoes & A Rifle ++ The Wood Brothers – Twisted ++ Leon Russell – If The Shoe Fits ++ Vince Guaraldi – Joe Cool (vocal) ++ Harry Nilsson – Me and My Arrow ++ Ziggy Marley – Walk Tall (w/ Paul Simon) ++ Wilco – Dawned On Me ++ Ween – Your Party ++ Bruce Springsteen – Old Dan Tucker ++ Eric Clapton – The Sky Is Crying/Have You Ever Loved A Woman/Ramblin' On My Mind (live 1974) ++ John Doe – Peggy Sue Got Married ++ Tedeschi Trucks Band – Shrimp and Grits (Interlude) ++ Tedeschi Trucks Band – Love Has Something Else To Say ++ Otis Redding – The Happy Song (Dum-Dum) ++ The Gourds – Marginalized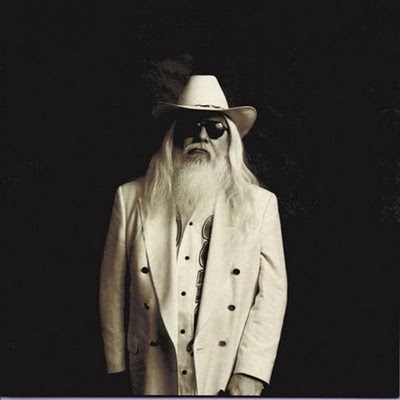 Leon Russell
Live at the Keswick Theater
Glenside, PA
11/27/10
Setlist….not necessarily in this order:
–Medley: Jumpin Jack Flash (Rolling Stones)>Papa was a Rollin Stone>Paint it Black intro (Rolling Stones)>Kansas City
–Sweet Little Angel (1930's blues standard > made famous by BB King)
–Dixie Lullaby
–Wild Horses (Rolling Stones)
–Hummingbird
–I've Just Seen a Face (Beatles)
–Tight Rope
–Out in the Woods
–Walkin Blues (Robert Johnson)
–Georgia on My Mind (Hoagy Carmichael >made famous by Ray Charles)
–Stranger in a Strange Land
–Delta Lady
–A Song For You
This show had such a strange billing. They had Leon Russell, one of rock and roll's most gifted songwriter and performers, OPENING for Southside Johnny and the Asbury Jukes. Nothing against Southside Johnny and his band but Leon should have definitely been the headliner at this show. My guess is that they added Leon to the bill to fill the seats. And fill the seats he did. Now, its not that Southside Johnny was awful; although at times…..they really weren't very good. Every facet of the band was a wannabe replica of Bruce Springsteen and the E Street Band, and in every area they were sub par. The Asbury Jukes were not nearly as bad as Southside Johnny himself, who looked and sounded like a pompous, awkward looking uncle trying to belt out rock music. The crazy part is that they have been around since the mid 70's. They have a box set. They have a loyal following.
Maybe they were cool back in the day but not so much anymore. Honestly, the main reason that the Southside Johnny show was such a hard pill to swallow was the fact that he followed Leon Russell. And Leon is still cool.
Lets not let Southside put a damper on the overall event. Leon put on a great show, rocking through some of the greatest rock, blues, and R&B standards of our time. He was all business, no nonsense, which I think was a big reason the show was so fulfilling. I don't think he spoke once in between songs, and to some that was a flaw.
I don't think so. I like banter just as much as the next one but when you're placed in an opening slot with an hour to perform, its best to give the crowd what they're looking for. And it helps to keep his mysterious, rock-star persona alive and well.
So, hats off to Leon Russell. The coolest 68 year old I have seen in a long time.
Here's a great song off of his self titled album, Delta Lady. I don't really know what is going on in this video….I think its an old PBS special or something. great tune nonetheless…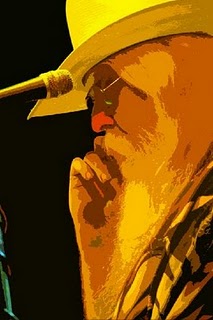 Leon Russell is the unsung hero of the 50's 60's and 70's. The ultimate session man, he has played on, produced, wrote, or somehow had a hand in many of the most important albums in rock and roll history. From the time he lied about his age at 14 to land a gig in Tulsa, playing behind Ronnie Hawkins and the Hawks, to touring in support of Jerry Lee Lewis, to the production and session playing on many groundbreaking albums by Bob Dylan, Frank Sinatra, Ike and Tina, The Rolling Stones, The Byrds, The Ventures, Wayne Newton, Sam Cooke, Johnny Mathis and many records with Herb Albert, he has been most influential. He can also be heard in the background playing piano on many songs of the Beach Boys "Pet Sounds" album, as well as playing on many of Phil Spector's monumental records. His friendship with Eric Clapton and George Harrison let to them both playing on his debut solo album. Russell was also a major figure on the legendary "Concert for Bangladesh".
The dude was everywhere. According to acclaimed producer, Jack Nitzsche, Leon was always there "for the solos and the fancy stuff." He has since extensively toured with Willie Nelson and produced early Tom Petty records. But I think what makes this man so cool is his refusal to ever be pinned down to a single genre of music. While others played it safe for the sake of their careers, Leon became known as the perennial rock "ChameLeon", as fans would call it. They loved it, and critics were confused by it. He has dabbled in country, rock, bluegrass, gospel, circus, jazz, etc…the man is a musical genius.
My first introduction to Leon was off of a vinyl copy of his 1971 album, "Carney". On first listen, Russell immediately evokes notions of the eccentric swamp rock of Dr. John. Without a doubt, I was hooked.
Leon is the rock and roll legend that you either love or never have heard of. Probably one of the most underrated names in rock history…..
Going camping this weekend and I can't stop listening to this one (link at the top of page)….