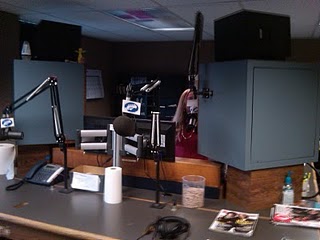 ….here is the playlist that was ripped and rocked on the air:
91.9 FM December 7:
Buddy Holly – Down the Line ++ Aretha Franklin – Dr. Feelgood (vinyl) ++ Cake – Opera Singer ++ Old 97's – Bel Air ++ Bob Dylan – I'll Be Your Baby Tonight ++ The Avett Brothers Pretty Girl From Cedar Lane ++ Dr. John – Huey Smith Medley (vinyl) ++ The Black Keys – Everlasting Light ++ Blitzen Trapper – Country Caravan ++ Mason Porter – Old Freight Train ++ Shinyribs – If You Need the (442) ++ The Allman Brothers Band – BB King Medley ++ Wood Brothers – Luckiest Man ++ Toots and the Maytals – Pressure Drop ++ Grateful Dead – Scarlet Begonias ++ Israel Kamaka – Somewhere Over the Rainbow ++ Leon Russell – Tight Rope (vinyl) ++ Hazmat Modine – Yesterday Morning ++ Boz Scaggs – Loan Me a Dime ++ The Gourds – I Come Up > All the Labor.
You can also check out the playlist HERE
Thanks again to WNTI studios at Centenary College NJ and Mel for the hospitality. Still working on uploading the audio track of the show. It will be up and ready very soon.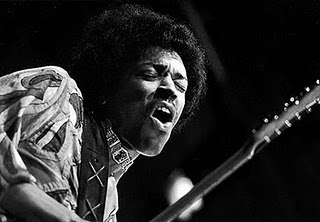 In other news, thought I'd bring y'all a bit of 'this day in rock history.' It just so happens that on this day in 1966, 'The Guitar God' himself, James Marshall Hendrix and the The Jimi Hendrix Experience recorded "Foxey Lady" for their 1967 release of the debut album, Are You Experienced. Recorded for Track Records and produced by Chas Chandler, the song is known for its use of the so-called "Hendrix Chord", the dominant 7#9.
Lets pay tribute to this musical genius and one of his masterpieces as seen from a mainstream media point of view. Check out this classic scene from a classic rock n' roll movie. Awesome movie, and a timeless song…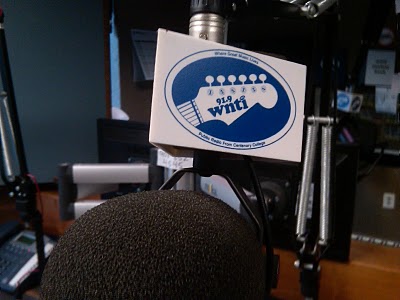 Thank you to the Faithful Shady Groove-heads out there who caught me on the airwaves in Hi-fi Frequency Modulation this tuesday morning on 91.9 FM WNTI. It was a great show. Host Mel, "Dawnbird", and I conversed at length about our love of good music …….. I also got a chance to shamelessly promote this blog and the podcast, dropping the name every 5 mins!
Check out the short write up on the WNTI website: WNTI Highlights
Or just visit thier homepage…..we're also on there: www.wnti.org In response to the requests for a replay of the show, I am working on uploading an MP3 to the blog as soon as I can.
Rock on.